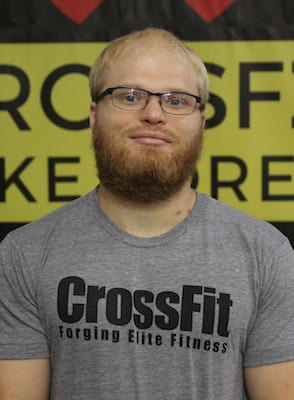 Filip Pindral
Certifications:
CrossFit Level One
CrossFit Level Two
CrossFit Gymnastics Trainer Certification
Certified Personal Trainer


About:
With an extensive athletic background spanning from soccer, tennis, basketball, track and field, Filip became a serious one sport athlete starting with Ski Racing at the age of 12. Reaching and placing top ten finishes and better in multiple Junior Olympics, as well as World Junior USA Tryouts, he was able to attend and finish his Ski Racing Career at Sierra Nevada College where he and his teammates achieved multiple consecutive United States Collegiate Ski Association (USCSA) National Championships. Filip is currently retired from professional Ski Racing, and has turned his focus towards achieving high levels of competition in CrossFit and Olympic Weightlifting. His passion for fitness and more specifically, Crossfit, is due to his ability to change lives for the better, creating and helping others achieve not only their fitness goals but also life goals that foster happier living.
Contact: Filip@crossfitlakeforest.com