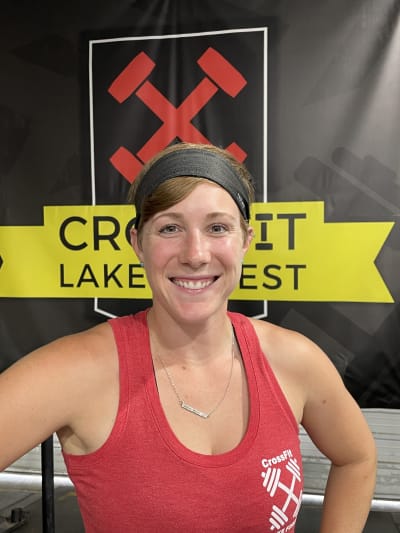 Lyndsey Neal
I grew up with a love of fitness, athletics, and coaching while watching my Dad coach high school football. From a young age I began swimming, playing softball and basketball. In addition to playing sports, I began coaching youth swimming and softball at age 17. After becoming a teacher, getting married, and becoming a mom I struggled to find balance and consistency for myself both physically and mentally.
My CrossFit journey began at Gulfport CrossFit on the Gulf coast of Mississippi when my husband was on deployment in early 2020. Within 8 months I fell in love with the sport of CrossFit, lost 30 pounds, and earned my L1 certification. I now enjoy helping others make healthy changes in their lives.
We recently relocated to the area in June on military orders and CrossFit Lake Forest was on my list of gyms to visit. After meeting Jay and trying a class, I didn't need to visit another gym. As a military spouse I found an immediate community at CrossFit Lake Forest. A community like this one is one of a kind.
When I'm not at the gym I enjoy homeschooling my 6 year old daughter, coaching her soccer team, reading, hiking, being outdoors with my husband and two dogs, and playing the piano.