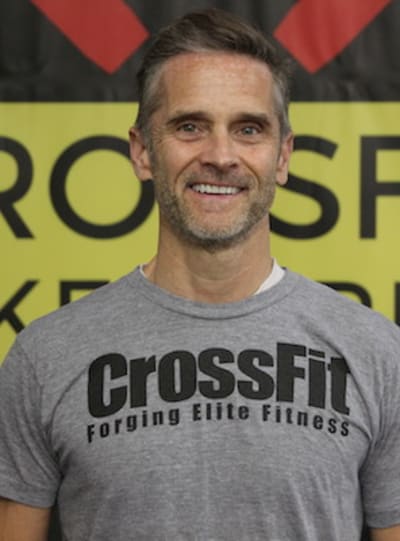 Marty Phelps
Certifications:
CrossFit Level One
CrossFit Level Two
Spartan SGX Coaching Certification
RRCA Certified Running Coach
Athletic Accomplishments:
Competed in 25 Marathons
Two-Time Qualifier for Boston Marathon
Multiple Spartan Obstacle Course Races
About Me:
Marty is an experienced endurance athlete competing in 25 marathons, multiple Spartan Races and many other obstacle course runs. He brings over 25 years of distance racing and training to the Lyft Spartan Program. He is a two-time qualifier for the Boston Marathon, has raced 25 marathons and countless middle-distance races. He is certified as a RRCA (Road Runner Club of America) running coach. In addition, Marty has been participating in CrossFit since 2010 and earned his Level 1 Coaching Certification in 2012. More recently, Marty began obstacle course racing in 2013 and since that time has consistently been a Top-10 Age Group finisher in a variety of races and distances, with his most recent accomplishment conquering the Reebok Spartan Beast. He obtained his Spartan SGX Coaching certification in 2015.
Contact: marty@crossfitlakeforest.com