CrossFit Kids and Teens
CrossFit Kids (8-12) and Teens (12 & up) is meant to be BIG fun for all ages. At CrossFit Kids, we use a play-based approach to teach functional fitness. The teens program provides age and sport specific training focused on building strength, endurance and agility. Our kids and teens program are based on the principle of learning proper technique, having lots of opportunities to practice what we learn and then building intensity.
If you want your child to grow in confidence, strength, and self-respect, then CrossFit Kids/ Teens is the obvious choice! Our dedicated and skilled coaches are accustomed to working with kids of all ages and experience levels! We believe that consistent and proper mechanics translates to physical literacy, enhanced sports performance, and fewer sports injuries for kids. Most of all, though, it's just fun; and we guarantee you child will love it!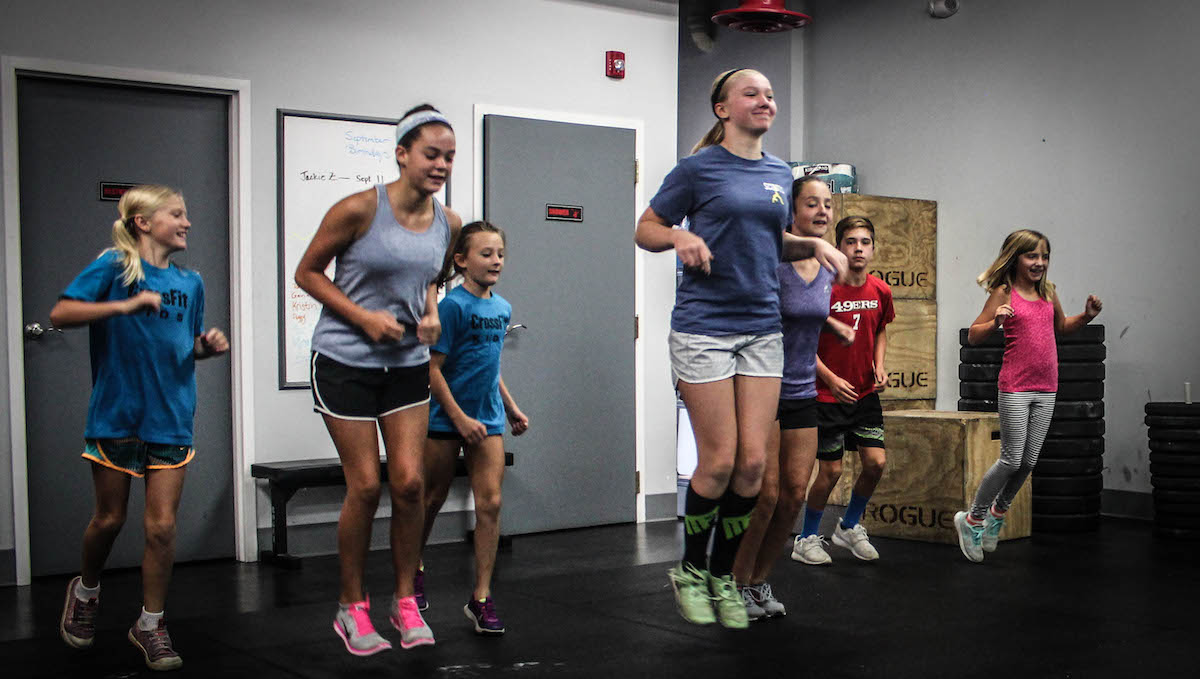 Fun and Friendly Fitness for Kids of All Ages
CrossFit is the perfect activity to get your kids off the couch and being active! They will love the fun and fast-paced classes, while you love the benefits! We guarantee your child will be healthier and happier as a result of CrossFit Kids/Teens. We promise to provide your child with a safe and friendly atmosphere, so you never have to worry!
Your child will reap tons of added benefits and features, too! Below are just a few:
They will maintain a steady and healthy body weight
Reduces symptoms of depression or anxiety
Keeps bones and muscles stronger than ever
Increased self-confidence and self-respect
Improve sports performance and decrease risk of sports related injuries
Sign Your Child Up Today!
Teach your child the importance of a healthy lifestyle today! All you have to do is fill out the short form on the side of this page, and we will take care of the rest. We can't wait to start working with your child soon!